Innovative technologies, along with engaging mobile apps are not only changing the face of business and production in the modern industry setting but also making quite a lot of waves in several other fields today. There's no doubt that the present digital revolution has been ameliorating the way in which the economy and society moves ahead.
Unprecedented technologies and creative innovations have paved the way for the changed life in the planet today. Smartphones and Internet connectivity having become common place, mobile apps are fast growing as the driving forces in all industries, the recent addition being agriculture industry.
The Significant Role Played by Cross Platform App Development in the Contemporary World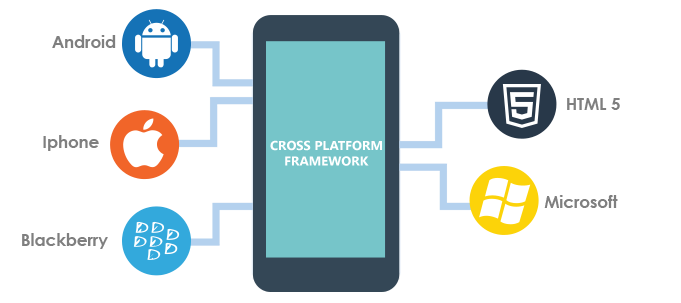 All things change with time. Mobile apps, once the privilege of selected few, have now become one of the most-widely used business tools in not just promoting and marketing brands but enabling day-to-day transactions in a smooth and convenient way.
With constantly evolving mobile devices and mobile apps, the development process also keeps changing and progressing at a fast pace. Cross-platform app development, with its unique benefits such as ease, speed and affordability has become the order of the day.
Why is Cross Platform App Development Found to be Superior in the Contemporary World?
Mobile landscape is undergoing quite a big revolution, thanks to the continuously improving mobile operating systems and their advanced versions. With so much to choose from, it has become a difficult task for mobile app developers to select the right platform for making the appropriate app that meets the specific needs of their clients.
What might prove to be a boon – having innovative devices, new platforms, and versions – at times creates problems for developers. Here's where cross platform mobile app development surpasses the existing systems and beats the competition. The following are a few of the exclusive beneficial factors that render cross platform mobile app development the most suitable for the current users:
Working on multiple platforms while leveraging a single codebase, cross platform app development proves economical – it doesn't involve heavy investment on tools, resources, and technologies.
By eliminating repetitive tasks and simplifying the process of deploying and managing codes, developers are enabled to reuse codes and avoid writing fresh codes.
Faster marketing and wide audience reach:
With the convenience of leveraging single codebase that may be implemented on diverse platforms, developers get to focus better on code performance and efficiency without having to be concerned about platform specification. Timely delivery and increasing revenue generation are made possible.
A variety of modules and extension are being offered, helping in integration with other tools for improving an app's look and functionality.
Overall look and feel, along with consistency of app being maintained uniform, cross platform apps offer unified user experience.
How Do Mobile Apps Make Life Easy for Farmers?
Several organizations are venturing into creating mobile apps exclusively for farmers. Especially in nations where agriculture is a primary means of living, such as India, farmers mobile apps built using cross-platform mobile app development proves to be crucial. Farmers are empowered to considerably increase their agricultural produce while being able to make well-informed decisions in their profession, thanks to this modern technology.
Mobile apps exclusively designed and deployed for the agricultural community provides a smooth and effective platform for farmers to be connected with the modern world. Farmers mobile apps prove to be convenient for accessing significant insurance policy management features, allowing farmers to view insurance policies, set up their customized payment reminders and report claims. Weather forecast, market price indication and data about demand for agricultural produce are a few of the useful functions available in farmers' mobile apps.
How Mobile Apps Improve the Farming Profession?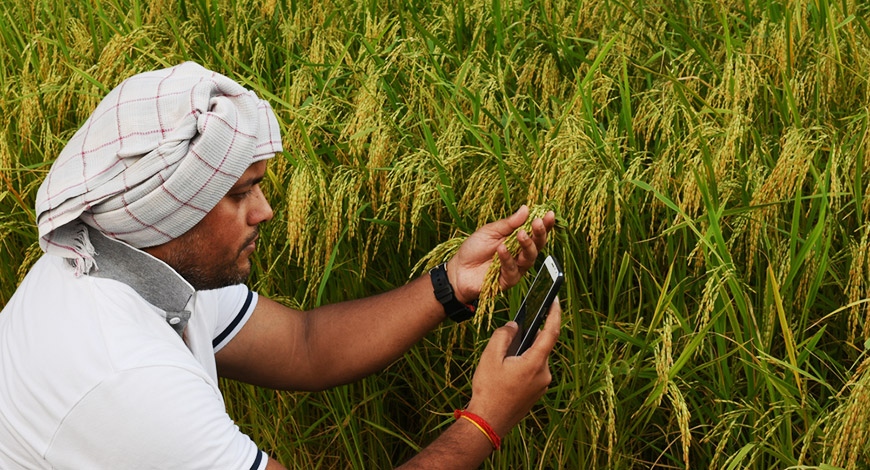 A diligently designed farming mobile app helps the farmers in enhancing their yields, accomplishing a stronger position in negotiation, and making it easy for them to take their produce to the markets. Mobile apps for farmers provide useful functions such as helplines, weather forecasts, accessing finances, markets, and such inputs as fertilizers and education.
Farmer mobile apps help farmers to stay abreast of crop prices, eliminating the unfortunate eventuality of going for distress sale. With access to information on pricing within a pre-fixed distance or location, farmers may get insight of prices of crops and produce in the markets that fall within their specific range.
Exclusive Benefits of Mobile Apps to Farmers
With exclusively designed mobile farming apps, the agricultural community does not have to struggle anymore for basic essential information such as crop prices, weather updates, and expert opinion on specific situations. Gone are the days when farmers had to rely on hearsays for critical information and advice. Now, information is available on a few button pushes.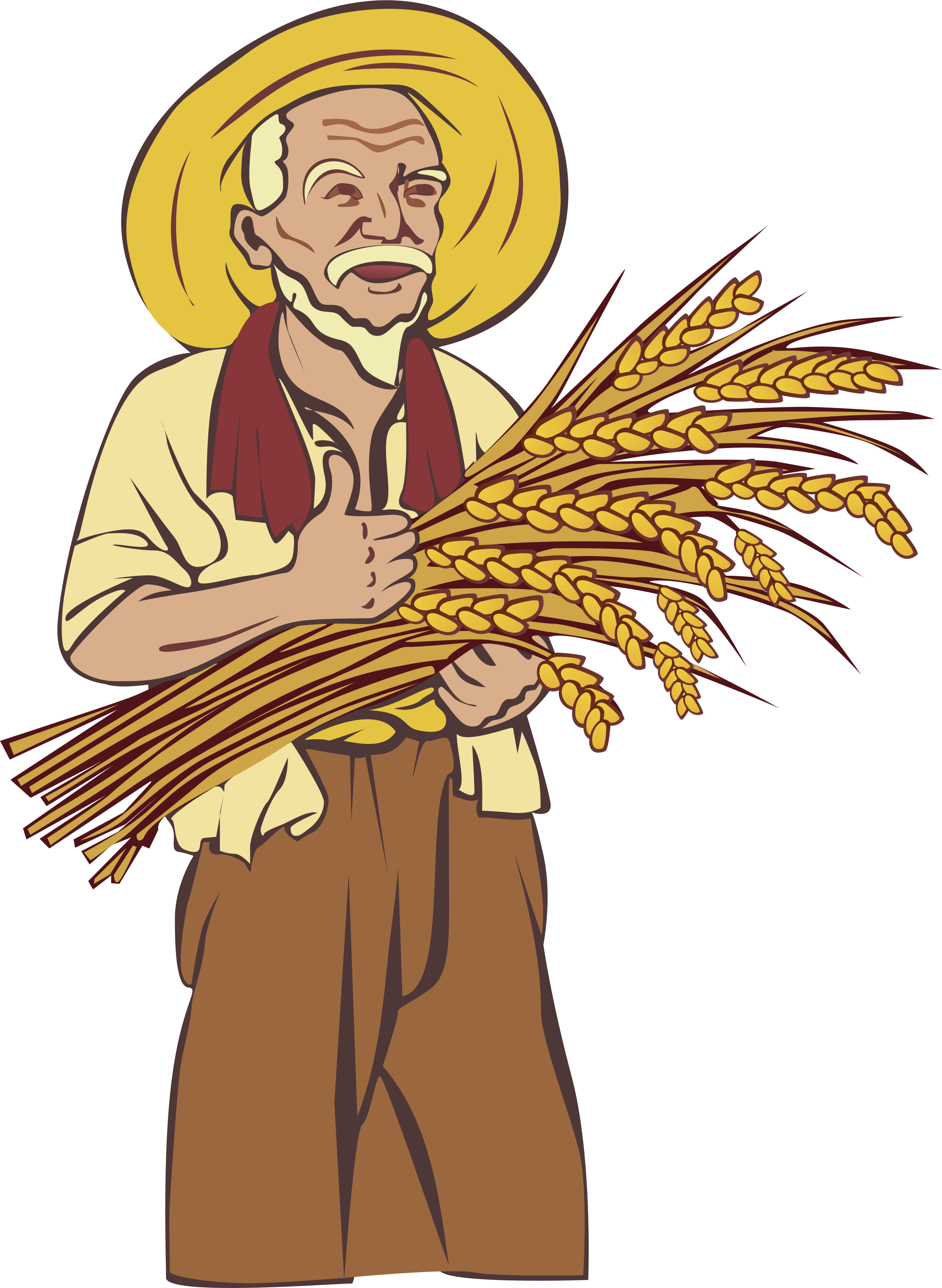 Critical parameters of weather, market price, input dealers, expert advisories, and plant protection are provided through exclusive farmer mobile apps that offer an effective and simple interface for accessing such information.
The weather function shows data about humidity, temperature, rainfall and wind for the current time and day, while having the capability to forecast for the following days as well. The market dashboard will clearly show the process and trends.
Cross platform app development- the choice of modern developers
The approach of cross platform app development is slowly being accepted universally among developers, as it ensures that the entire development process is agile. With careful study and analysis of the different parameters involved in the specific industry for which a mobile app is required to be developed for, developers and mobile app development companies have to reach the decision of choosing the platform.
Taking into account the salient parameters such as diverse mobile devices in use, client demographics, their interaction with mobile apps, and coverage of supported platforms, cross-platform solutions naturally becomes the appropriate choice of developers today.
Enabling developers to achieve app development in shorter time, not having to invest hefty sum of money, and ease of making amendments as and when required are certain factors that make cross platform app development the choice of more and more people.
With a clear understanding about agriculture-based nations and their farming community, W2S Solutions has come up with the most reliable and useful farmer mobile app that offers myriad benefits to the farming community!